MANUFACTURING MODULAR OPERATION THEATER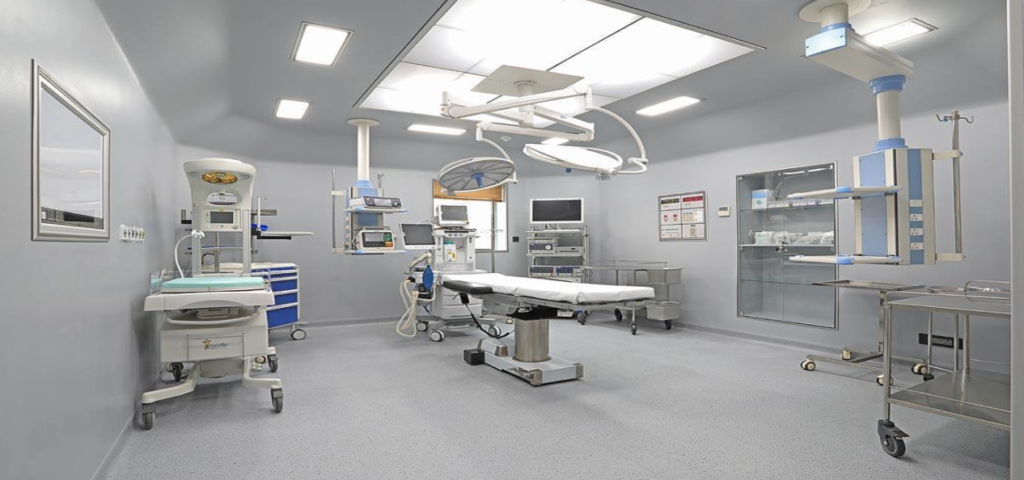 Manufacturing a modular operation theater involves several steps and considerations. Here's a general outline of the process:
Planning and Design:
Identify the specific requirements and functional aspects of the modular operation theater (OT).
Determine the dimensions, layout, and configuration based on the available space and intended use.
Collaborate with architects, engineers, and healthcare professionals to design an OT that meets regulatory standards and ensures optimal workflow.
Material Procurement:
Source high-quality materials and equipment required for constructing the modular OT, such as structural components, wall panels, flooring, lighting fixtures, HVAC systems, medical gas systems, and electrical fittings.
Ensure that the materials meet the necessary safety and regulatory standards.
Construction of Modules:
Construct the modular components of the OT off-site in a controlled manufacturing facility.
Build individual modules such as walls, floors, ceilings, and utility service units using pre-fabricated materials.
Install necessary electrical wiring, plumbing, medical gas pipelines, and HVAC systems within the modules.
Test and inspect each module to ensure compliance with safety and quality standards.
Transportation and Assembly:
Transport the pre-fabricated modules to the final installation site.
Prepare the foundation and infrastructure required for the OT.
Assemble the modules on-site according to the predetermined layout and design.
Connect utilities, including electrical, plumbing, medical gas, and HVAC systems, between the modules.
Perform thorough inspections and testing of the assembled OT to ensure functionality, safety, and compliance.
Finishing and Integration:
Install necessary finishes, such as wall coverings, flooring, lighting fixtures, and doors.
Integrate medical equipment, surgical tools, monitors, and other necessary technology into the OT.
Ensure proper integration of communication systems, data networks, and audiovisual equipment.
Conduct final checks and inspections to verify that all components are in working order and meet the required standards.
Certification and Commissioning:
Collaborate with relevant regulatory authorities to obtain necessary certifications and clearances for the modular OT.
Conduct final inspections and tests to ensure compliance with applicable healthcare standards and guidelines.
Train healthcare personnel on the proper use of the modular OT and its equipment.
Obtain operational clearance and necessary permits for the OT's use.
Remember that the specific details and requirements for manufacturing a modular OT may vary depending on local regulations, healthcare standards, and project-specific needs. It is crucial to involve experienced professionals and consult with relevant authorities throughout the process to ensure a safe and compliant operating environment.